#1 Septic to Sewer Specialists!
Providing Service in Lakeside, CA, and all San Diego County
CSLB 1068964
Does your toilet keep running long after you flush it? Are there unpleasant smells coming from your sink drain? BDP Services Inc. can help with any plumbing problem you're facing. A qualified plumber will come to your home, inspect your plumbing system, and come up with a solution.
Putting off plumbing repairs can lead to serious water damage and other problems in your home or business. Don't just ignore the issue. It won't go away. You need a dedicated plumber to diagnose the problem and perform the repairs or replacements necessary.
CSLB 1068964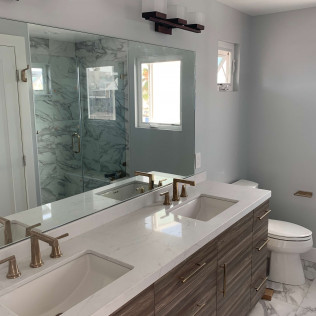 Share With Us Your 5-Star Review
What makes BDP Services right for you?
We've been in the plumbing industry since 1984. Our experience gives us the background knowledge we need to take on even the toughest plumbing problems. You can expect knowledgeable, reliable service from us no matter what. We offer free estimates on all of our services.